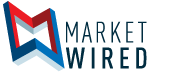 Florida Lawyers at Sex Crime Defense Team Announce Launch of New Website
Florida Sex Crime Lawyers at Sex Crime Defense Team
Click here for high-resolution version
/EINPresswire.com/ -- MIAMI, FL--(Marketwired - August 08, 2017) - Sex crime lawyers in Florida should be vetted properly before being hired. Sex Crime Defense Team has launched a new website to help people accused of crimes learn more about the Florida sex crime laws and potential penalties for those who are convicted of sex related charges. The new website contains information specific to statutes and laws relating to Florida sex crime law. People who have been accused of sex related crimes may find the new website extremely useful because of the detailed nature of the information. Specific topics with detailed information include many common offenses like prostitution, human trafficking, child molestation, child pornography, sexual assault, sexual battery, rape, sexual misconduct, voyeurism and sexting.
Florida sex crime lawyers at Sex Crime Defense Team can handle any type of case no matter how complicated. They have the staff and resources available to fully investigate all matters and compile information to provide competent legal representation to their clients. They have a documented history of obtaining desirable results for their clients. Sex Crime Defense Team Spokesperson Anthony B. says, "We take every case seriously and have delivered successful results such as having no charges filed, getting all charges dropped, complete dismissal of charges, no conviction, reduced charges, no registration, record clearance and other successful outcomes that can be found on the new website."
Sex Crime Defense Team is dedicated to completely understanding the facts about each client's case. "Every case we handle is unique. Our team works collaboratively to maximize our combined years of experience for each client and that is one of the things that make us different from other lawyers." The result of this defense strategy is clear considering the great results posted on the new website.
As experienced sex crime attorneys and Florida Child Molestation lawyers they have helped people get the best outcome for their situation. Sometimes getting a client a minimized penalty is the best thing according to Anthony B., "Some of our most pleased clients are the ones who have had us help with a reduced penalty for a transgression. We do everything we can to defend our clients with the Florida justice system."
To learn more about Florida crime defense attorneys at Sex Crime Defense Team please visit the new website. It is informative and has detailed information about sex crime laws and penalties. People who have been accused of or charged with a sex crime can receive a no cost consultation and case evaluation from the experienced Florida lawyers at Sex Crime Defense Team by calling them now, they are available 24 hours a day.
Image Available: http://www.marketwire.com/library/MwGo/2017/8/8/11G143840/Images/Sex_Crime_Defense_Team_Miami-ad3cd072b3c9a463847dedb2b092d24c.jpg
Embedded Video Available: https://www.youtube.com/watch?v=7EWym_b13gg
Embedded Video Available: https://www.youtube.com/watch?v=5haac9MLEu4

Sex Crime Defense Team
28 West Flagler Street
Ste 909
Miami, FL 33130
305-712-6365

Powered by